[ 04102005 2.40am | i wanted you... ]
The minute I saw you, I couldn't take my eyes off you, cliche as it may sound. Too close, yet too far, I couldn't help the shiver that passed through me... a warm, unfamiliar sensation that made me long for more... There was something arresting about your whole demeanor, the way your clear eyes flicked over me. Such nonchalance...
A hidden, studied once-over.
Your hair, beautiful, silky. Luscious. I longed to reach out my hand and give it a gently ruffle, but was afraid to offend the lady who was obviously enjoying your attentions. The gentle pat on her dainty paw, noticing her every slight twitch...
I tried to be jealous, but realized I was only envious... envious of the affections showered so freely on her, not me. I couldn't be jealous, not when you looked so good with her. But my heart hurt anyway.
Longing, such an empty word, so unable to describe the depth of need I felt within me. To feel you gently moving next to me, the arch of your back beneath my hand... to have you...for my own...
Separated only by self-control, I tried to look away, back to the reality of what I should do. I wanted you. So badly. To hold and pamper, to caress and love.
I failed. I was drawn back to you. Irresistibly. I couldn't reach round the barriers that were keeping us apart from happiness... I couldn't... and I didn't... I cried inwardly as I backed off... knowing it was all for the better...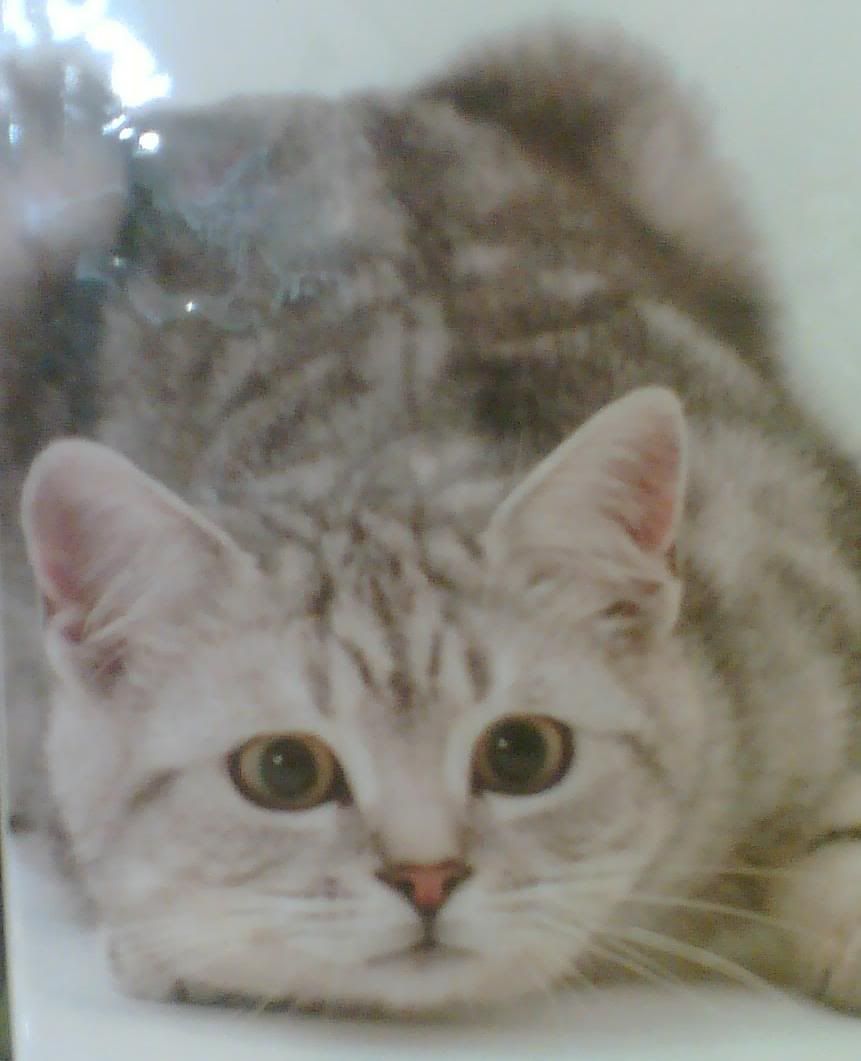 Cos my mum would have killed me for buying a cat. No matter how damn cute it was.